Focus
Alcomet with a new shop for mechanical processing of aluminium profiles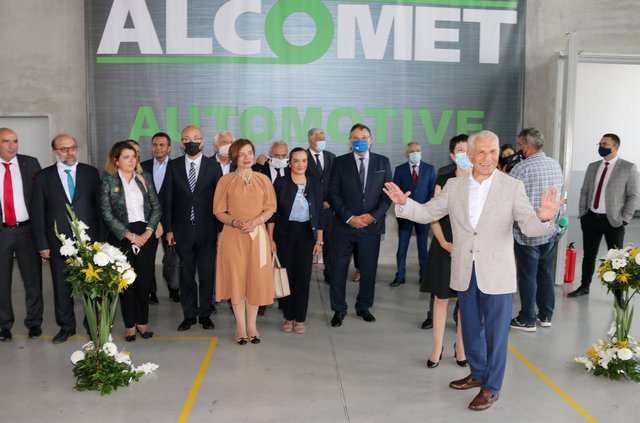 On September 15th Alcomet officially opened a new workshop for mechanical processing of aluminum profiles. Special guests of the event were the Ambassador of the Republic of Turkey in Bulgaria Aylin Sekizkok, the mayor of Shumen municipality Lyubomir Hristov and the regional governor of Shumen Valentin Alexandrov. Due to pandemic situation, the company organized a short ceremony and the opening was made with a limited number of guests.
The new workshop was successfully put into operation in early 2021. The investment is worth 13.5 milion BGN. The new equipment allows the company to produce aluminum components that are used in electric cars. The pandemic definitely hindered the implementation of the project, but everything ended successfully and in the planned time.
"The project is the result of joint efforts of all sections in the company. We worked tirelessly to win our first automotive projects and be qualified as an approved supplier to the automotive industry. We have serious ambitions for growth in this regard. We hope that in the coming years our sales of automotive products will reach 25% at least as a share of our extrusion production. We are proud to be part of the process of large-scale reforms that are being carried out in the automotive industry", said Valeria Koleva, Sales Director of Extruded Products.
Alcomet already has a long-term contract with a well-known car manufacturer. It is currently at the stage of prototype and pre-series production, and serial production is expected to start in early 2022.
The new workshop has the highest class equipment for a wide range of finishing operations such as milling, punching, passivation, vibratory grinding and component assembly. Thanks to this investment, Alcomet AD can now deliver to its customers processed parts, ready for installation. Such products are used not only in the automotive industry, but also in construction and architecture, mechanical engineering, production of energy from renewable sources and other sectors.