Focus
KCM JSC introduced digital administration for employees' leaves by C Dots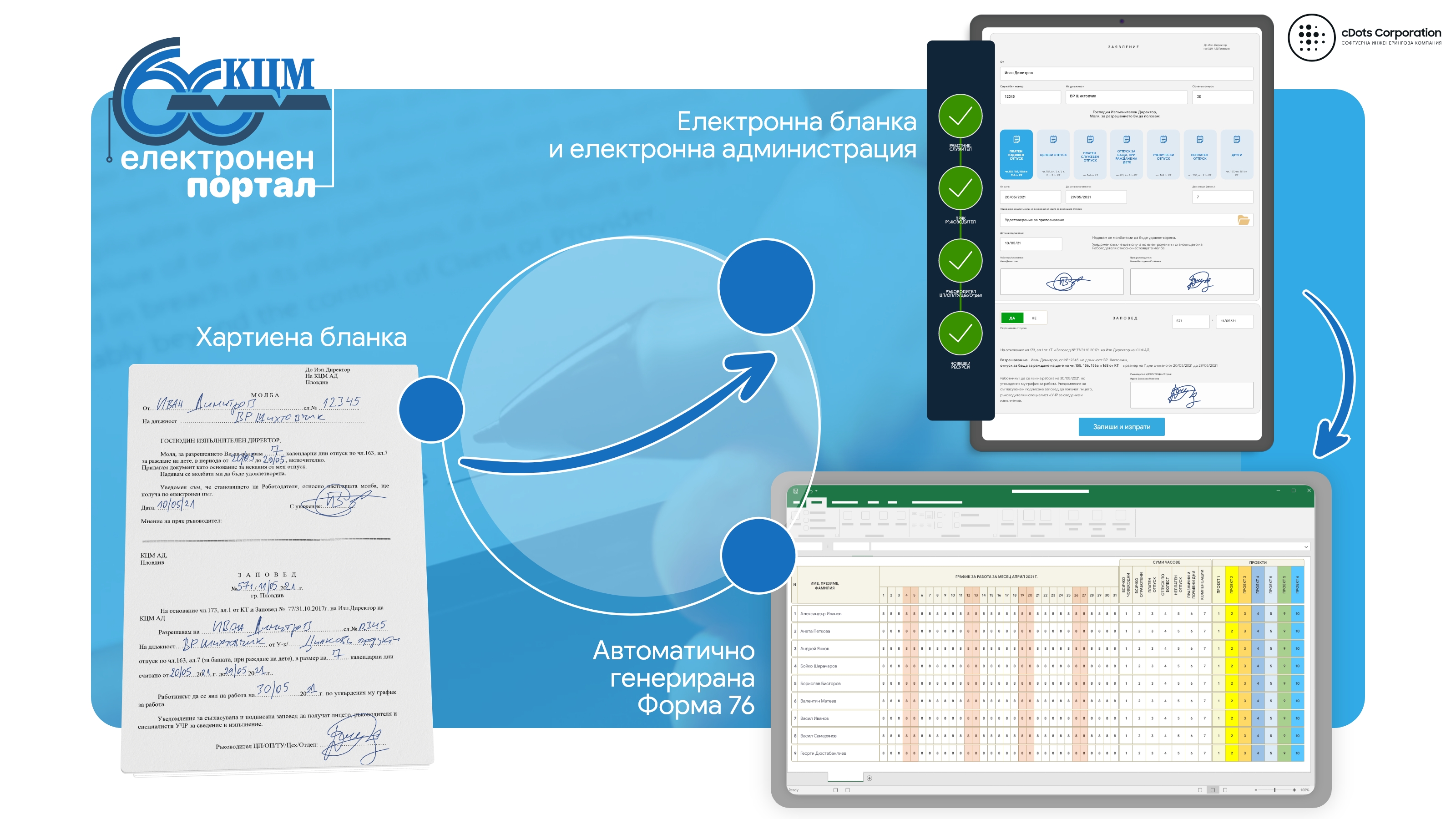 The solution is developed on the basis of e-administration IT products of C Dots and allows nearly 1500 company employees to submit their applications from anywhere in the world.
The investment is as part of the overall digitalization of the KCM enterprise. The software solution is designed to be scalable and be expanded in near future with additional modules i.e. employee schedules, automatic creation of Attendance Forms ("Form 76"), and other e-government modules i.e tracking of Personal Protective Equipment (PPE), a very important and essential element in metallurgy.
The system for employees' leaves and accompanying modules is integrated with the SAP ERP solution used in the company. At a later stage, the system can also cover the integration of asset management used by employees (computers, telephones, cars…).